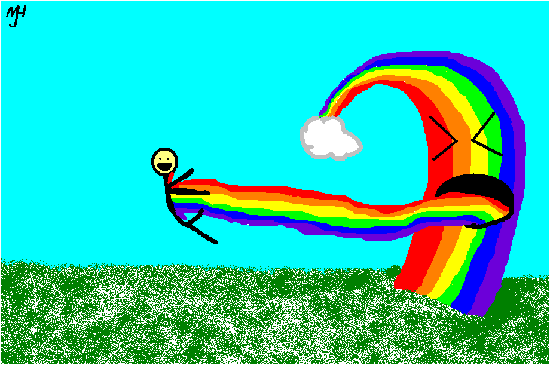 Rainbow Puke by Mindy H.
3 Responses to "Mindy's Rainbow Puke."
Breanna says:
July 5th, 2009 at 10:14 pm

Mindy i love it!! <3

Alanna says:
October 14th, 2009 at 7:47 pm

OMG!!! thats so funny a rainbow puqte out a boy lol

Hershel Chim says:
August 31st, 2010 at 4:24 am

I thought you might like this
Timing has an awful lot to do with the outcome of a rain dance.