Before I reworked this site so it could be updated more frequently, there were already plenty o' Rainbow Puke drawings up on display. Here is the seventh and final page of the original Rainbow Pukes.

NOTE: The images in this post were donated to RainbowPuke.com from Josh Bishop's art foundation class at Virginia Commonwealth University. Each of his students were asked to create their own Rainbow Puke interpretation and the following images are the results of that project. While not every student understood that they were supposed to create "rainbows puking up rainbows", all of their pieces have been included.


"Fruity Pebbles" Rainbow Puke by Ashleigh Mills

"Skittles and Nerds" Rainbow Puke by Danielle Madden

"Confetti Puking Rainbow" Rainbow Puke by Zane Bevan


"Pajamas" Rainbow Puke by Colby Beck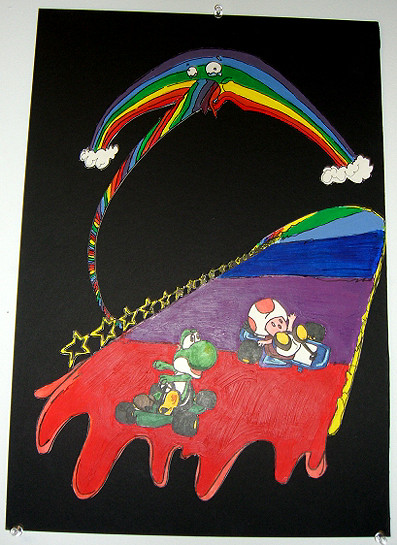 "Rainbow Road" Rainbow Puke by Matt Blissard

"Trucker Hat" Rainbow Puke by Colleen Bennet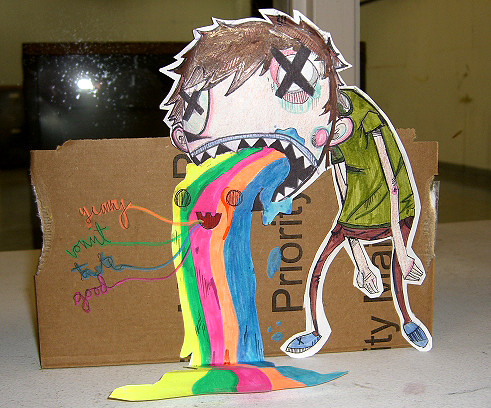 "Yummy Vomit Taste Good" Rainbow Puke by Michael Skattum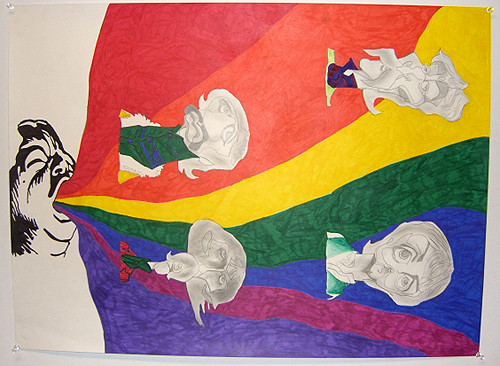 "Beatles Caricatures" Rainbow Puke by Joe Green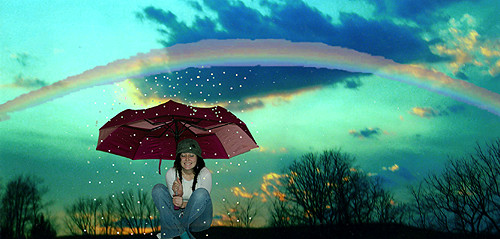 "Umbrella" Rainbow Puke by Anna Zaccaria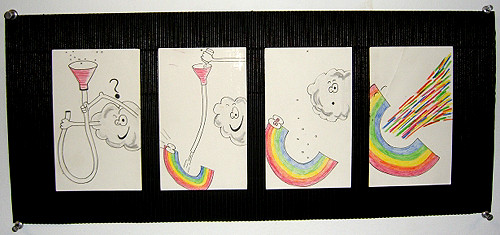 "Beer Bong" Rainbow Puke by Ashton Stinson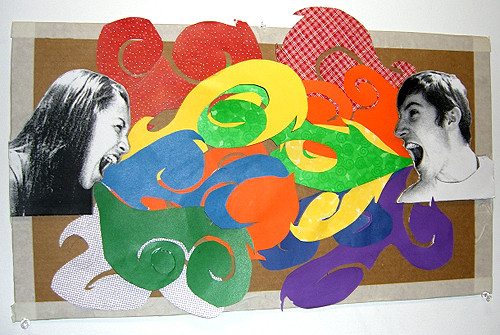 "Two-Face" Rainbow Puke by Melanie Seeger

"Blah Blah Blah" Rainbow Puke by Melanie Seeger

"Ass-Face" Rainbow Puke by Stephen Brewer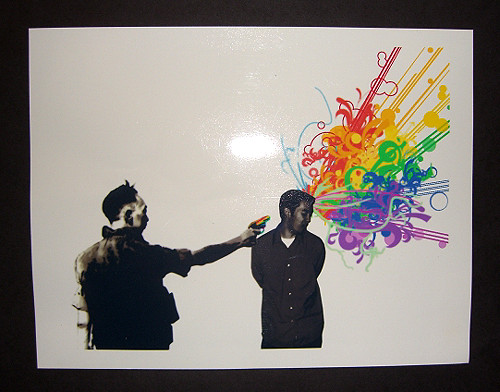 "Headshot" Rainbow Puke by Josh Sanchez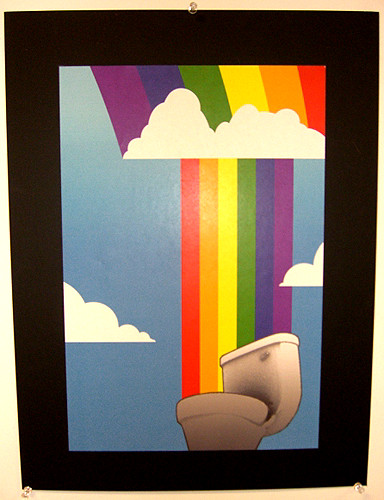 "Porcelain God" Rainbow Puke by Ian Warner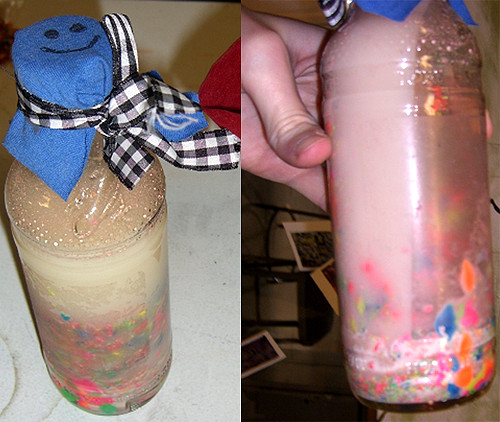 "Puke In A Bottle" Rainbow Puke by Mike Temsupasiri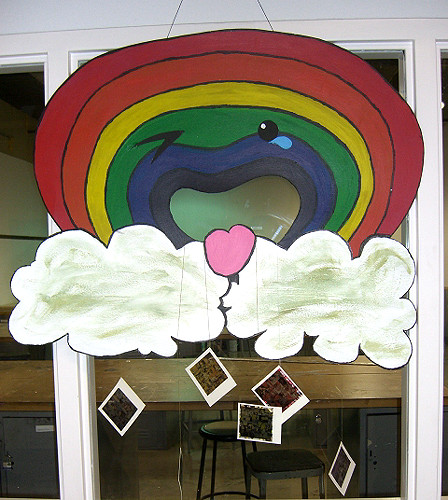 "Polaroid Puke" Rainbow Puke by Courtney Mannion

"Dragon" Rainbow Puke by Ryan Goode
Big thanks to Josh Bishop and all of his students for creating such fantastical pukey images for all of us to enjoy! It's nice to see that some schools really ensure that their students get their money's worth!

2 Responses to "RainbowPuke – Original Site Archives, Page 7"
Николай says:
December 4th, 2009 at 7:09 pm

Что-то я попробовал, ничего не получилось…

Barney says:
September 2nd, 2010 at 7:53 pm

I totally agree with jacklyn obama is surely an idiot exactly what are we at now 13 or 14 trillion us dollars we owe now ya that is fantastic and most people discusses bush. Fuck obama that bastard.